67th Secretary of State of the United States, Senator from New York, First Lady of the United States, 2016 Democratic Presidential Nominee
Hillary Clinton's Biography
Before she was the Democratic presidential nominee in 2016, Hillary Clinton made a name for herself as one of the most accomplished politicians in the United States. After a fairly active role as First Lady to President Bill Clinton in the 1990s, she went on to forge a political career of her own, the first major milestone of which was her election as the first female Senator from New York in 2000.
After an eight-year tenure in the Senate (which included losing the Democratic presidential nomination to Barack Obama in 2008), she was appointed Secretary of State by President Obama in 2009. She served until 2013, responding to a number of major international events and inviting all the controversy and criticism that comes with such an office. In 2016, she won a hard-fought nomination battle against Senator Bernie Sanders, yet went on to lose the presidency to Donald Trump in November.
As a career politician, Clinton has never had the luxury of making cocktails a big part of her persona. However, that doesn't mean she doesn't enjoy a good, stiff drink from time to time (and honestly, who can blame her?). In a Today Show town hall prior to the election, she told an audience member that she enjoyed Vodka Martinis, made "the James Bond way, shaken."
We could go on a rant about how you're not actually supposed to shake a Martini, but that would seem petty. When you've put up with what Hillary Clinton has, we figure you've earned the right to drink whatever you want.
What Hillary Clinton Drinks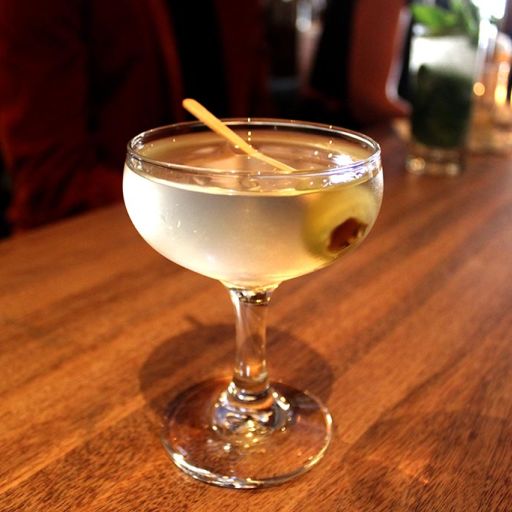 The Vodka Martini is, as the name would imply, simply a variation of the classic Dry Martini that uses vodka instead of gin. It makes for a very different drink, in which the aromas from the vermouth are more pronounced relative to those of the spirit
"If I want to knock a story off the front page, I just change my hairstyle."
Connect with Hillary Clinton